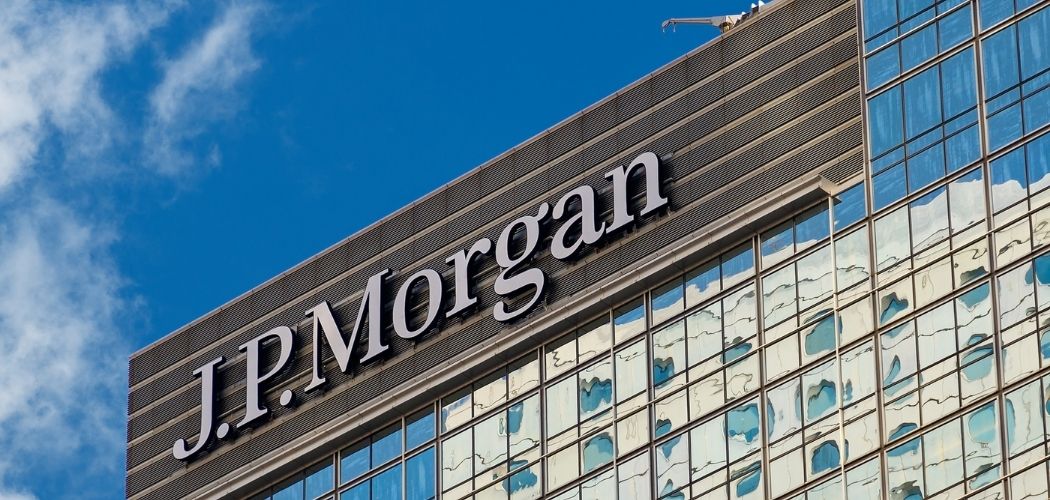 Global financial behemoth JPMorgan has stated that institutional investors are turning their backs on gold and choosing to go with Bitcoin, claiming that the latter is a better hedge against inflation.
Inflation Hedge: BTC Or Gold?
On Thursday, JPMorgan disclosed their latest findings in a research note that pointed out the flow of money from gold to BTC. According to the analysts who studied the trend,
"Institutional investors appear to be returning to bitcoin perhaps seeing it as a better inflation hedge than gold."
With the value of gold dropping down 7.36% it is no surprise that investors are turning their focus to other options. And Bitcoin, even though it can be vulnerable to market crashes, has been on an upward curve every year. The cryptocurrency has been outperforming Gold Year-to-Date, which helps its perception as a safe bet against inflation.
Furthermore, the research also concluded that money is flowing out of the gold market and into BTC in recent weeks. The research showed that gold exchange-traded funds have lost over $10 billion since the start of 2021. Bitcoin fund, however, gained more than $20 billion in the same time period.
BTC Is Making A Comeback
The research also pointed out two other factors that are boosting the value of BTC. The first factor is the reassurance from US policymakers that they have no intention of following China's footsteps into a total blanket ban of all crypto-related activities. It helped encourage the individual and institutional investors to not turn away from BTC amidst all the FUD created by the China crackdown.
Secondly, the BTC adoption in El Salvador, which boosted the Lightning Network and Layer 2 payment solutions, helped bring the coin into a new era of acceptance among investors.
CEO Holds Contrasting Views
Despite the company's research findings pointing out the market's love for BTC, JPMorgan CEO Jamie Dimon has, again and again, reiterated his skepticism of the crypto.
Dimon has always been very vocal in his criticism of BTC, often comparing them to temporary market fads like the infamous Tulipmania in 17th century Holland. Most recently during a television interview, Dimon claimed that Bitcoin has no intrinsic value, in response to a comparison between crypto and fool's gold. Dimon further elaborated his opinion, saying that due to the use of BTC in fraudulent activities, regulators will clamp down harder on the coin.
Disclaimer: This article is provided for informational purposes only. It is not offered or intended to be used as legal, tax, investment, financial, or other advice.